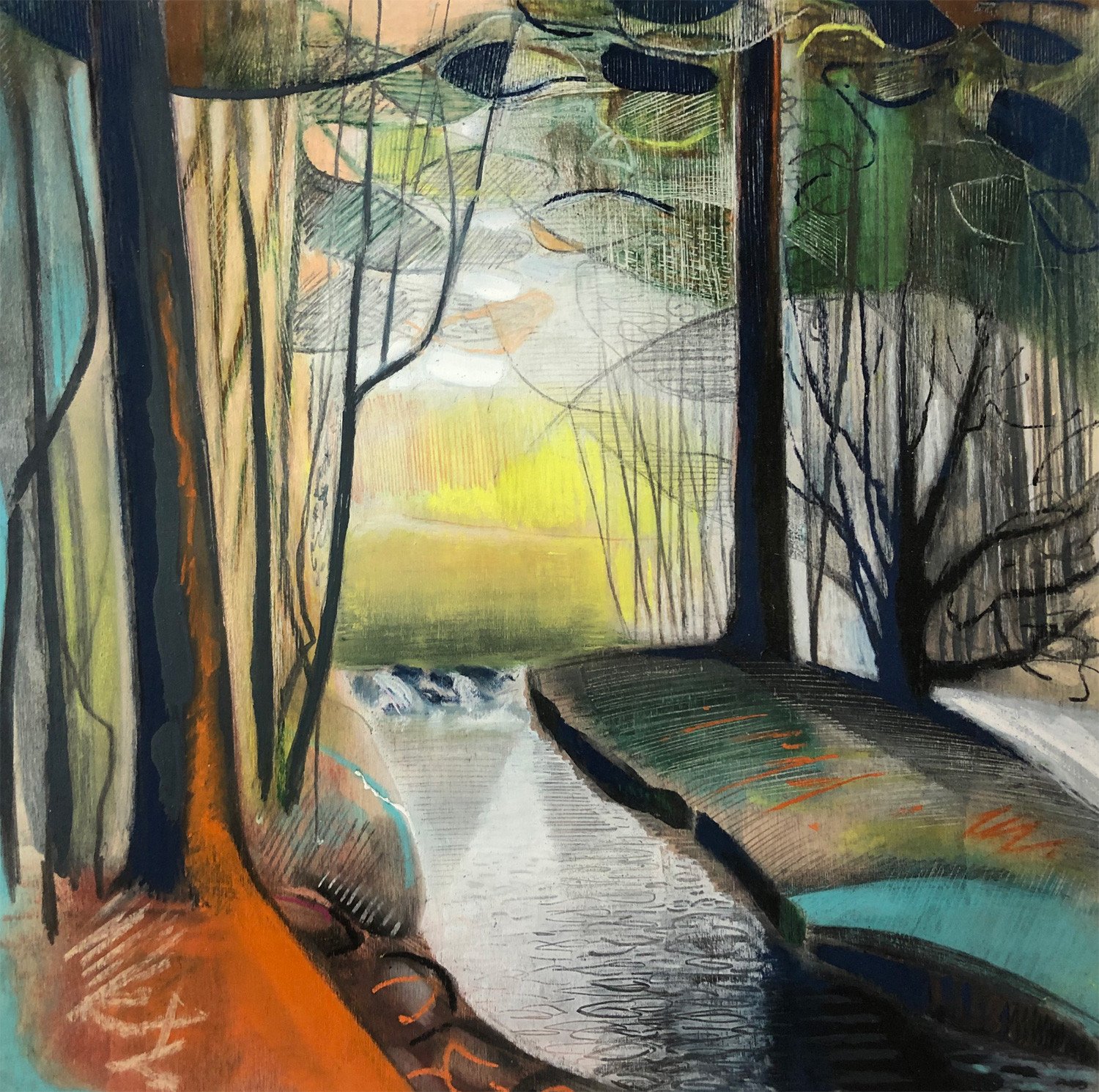 Lindsey Hambleton – Tall Pines, Forest Burn
Oil on wood panel – 30 x 30cm – framed 43 x 43cm
£695

Lindsey Hambleton was born in 1978 in Derbyshire and studied at Manchester Metropolitan University and University of Manchester.
Working mainly in oil paint, Lindsey uses strong structural elements with compositions often framed by trees, and balanced by light and open space. The strong colour palette and bold brushwork are an emotive response to landscape, creating works that are confident and full of energy. Compositions are inspired by places to which Lindsey feels a connection, some often visited, others fixed by memory.
"Paintings are so very often as much about paint itself as they are about subject or source; a reality not universally understood. It can speak as eloquently as word or melody when exploited with intelligence and dexterity. Hambleton has this understanding in her very DNA."
John Fineran